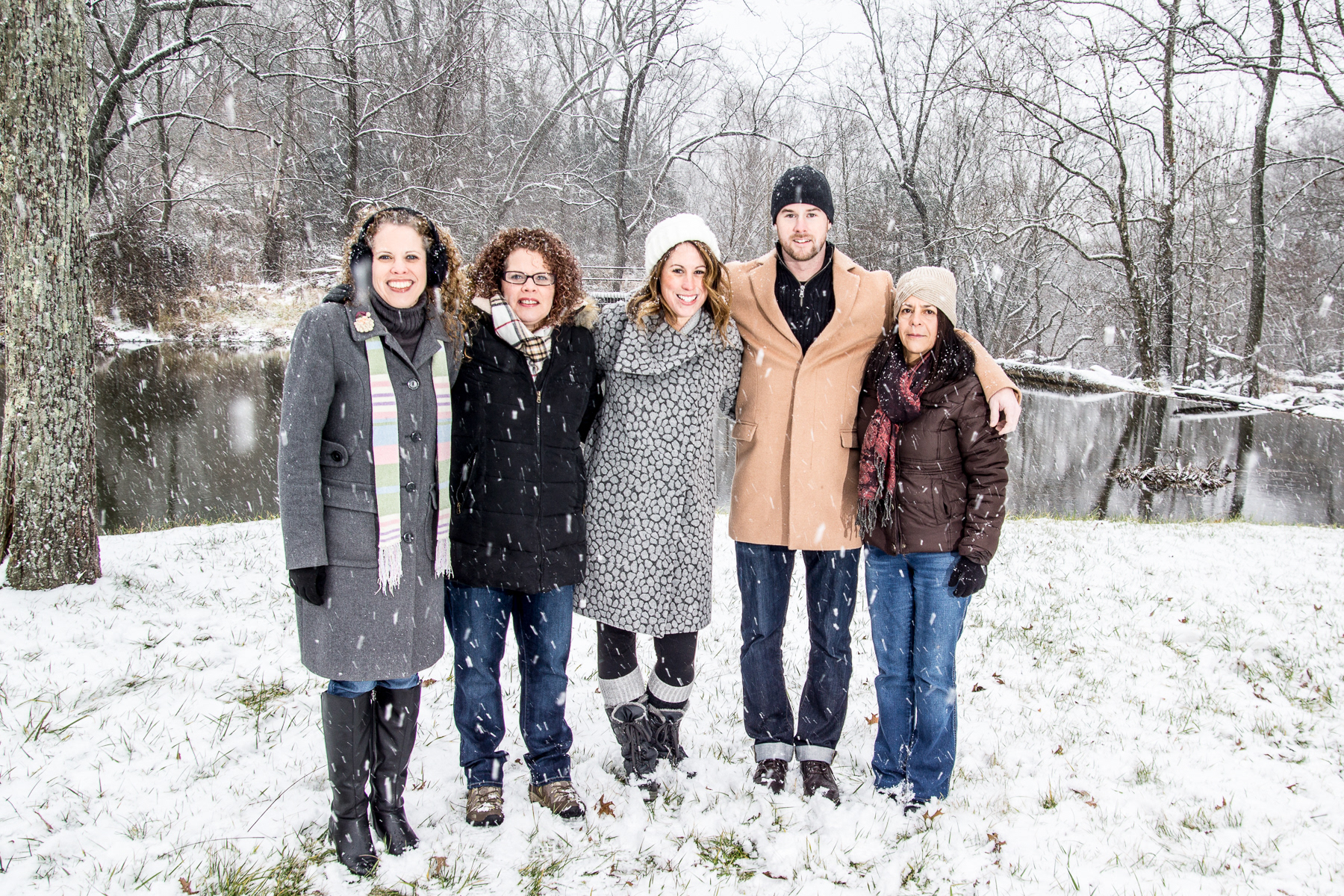 Office & Program Manager-Cecil County Arts Council
We happened to pick a perfect day to take family portraits.  This family portrait is a Christmas present for our parents, we hope they will be thrilled when she sees the pictures in the snow, especially my mother who is very sentimental with family photos and thought she wouldn't be getting any this year!
John, along with his daughter Johchine, worked quickly and perfectly together.  We had 11 people to photograph in a short time, and 2 little ones whose patience are still not mastered.  John worked with everyone perfectly and made sure we had all the poses as we wanted before finishing up the set.  Some of the siblings were saying how easy going and great he is to work with, and he is that he is very professional and very knowledgeable! Thank you, John, Johchine and Life To Lens for memories to cherish!  What a fun time it was.
Dawn, Danielle, A.J., Mary, Yolanda, Jeff, Joe, Taylor, Oskana, Emily, Jax