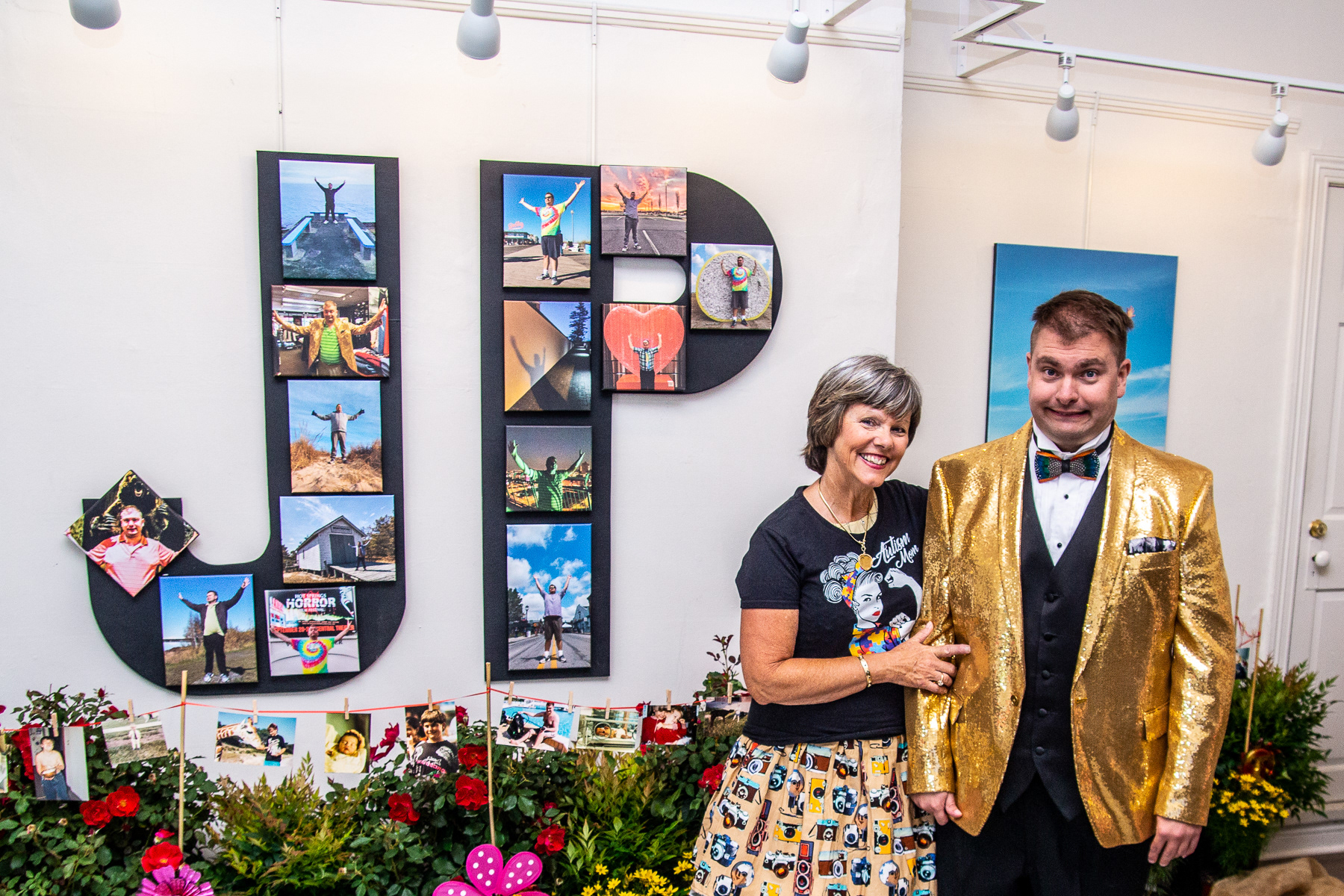 I would like to personally thank and congratulate J.P., and Jane for displaying such wonderful work at Cecil County Arts Council, although this was your first exhibition, I am sure you will have many more to come.
Art can speak things that can't always be said with words. Through your craft, you help others to evoke and validate their emotions, providing comfort that we are not the only ones feeling a certain way.
John O. Dixon – Cecil County Arts Council Treasurer
J.P. Henry and Jane Ward's exhibition, "Visual Embrace"
July 5 - 26, 2019 - Mother & Son Exhibition - Reception: Friday, July 5, 5-8pm
Cecil County Arts Council, 
135 East Main Street, Elkton, MD 21921
J.P. Henry and Jane Ward's exhibition, "Visual Embrace" will hang in the gallery through the month of July.  A show with over 200 photographs, it sure is a must see! All photographs J.P. and Jane took were from cellphones.  There are pictures from their home on the farm to travels abroad.  Also hanging in the back of the gallery is the open show, "Listen to Color".  Come by, look, enjoy and buy!  You can stop by during regular business hours, or by appointment. 
Bio – John Patrick (J. P.) Henry
 J. P. is a 37-year-old, lifelong resident of Cecil County, who grew up on Cherry Grove Farm in Earleville.  J. P. was educated in Cecil County public schools through the age of 21.  He is autistic and is a selective auditory savant.  J. P. has been highly observant his whole life but was not very social, verbal or outgoing.  But, since he began documenting his observations through photography, J. P. has begun to engage with people.