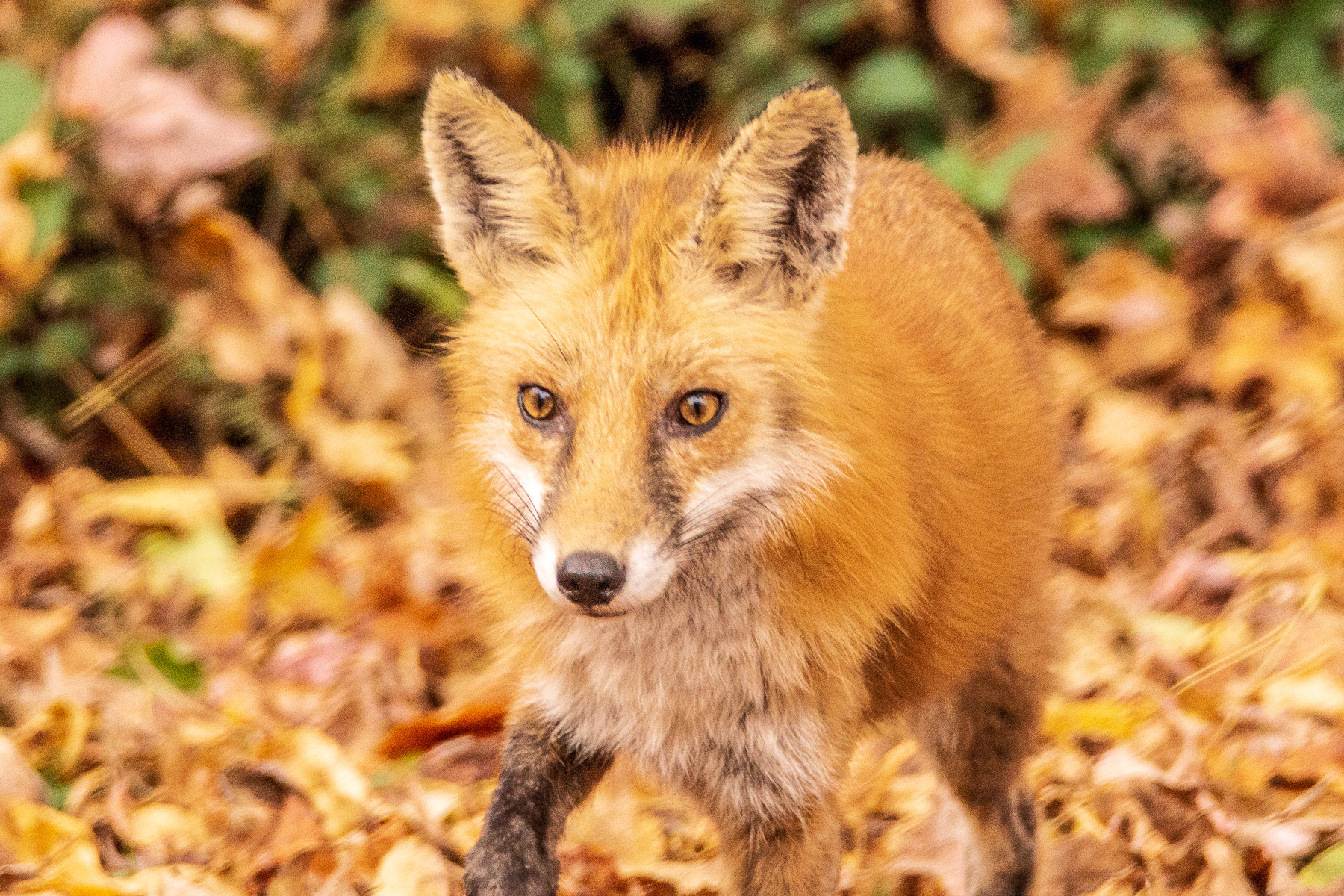 These images were captured on a chilly Fall afternoon in my back yard along wood line. I was drinking coffee and taking pictures of birds. I just happened to be in right place at right time as the fox wandered in and out of wood line.
Captured: Sony SLT-A77, Tamron 150-600mm Lens, Manfrotto Tripod & Ball Head, Shutter Release Cable
The Red Fox is a small, reddish, dog-like mammal that lives in swamps, forests and farms throughout the Chesapeake Bay watershed.
Red foxes vary in color from bright red to rusty or reddish-brown with white underparts. They have black fur on their lower legs and feet and large ears that are black on the backs. Their muzzles are slim and sharply pointed. Their bushy red and black tail is usually tipped in white. Red foxes grow to about 25 inches in length and weigh 6 to 15 pounds.