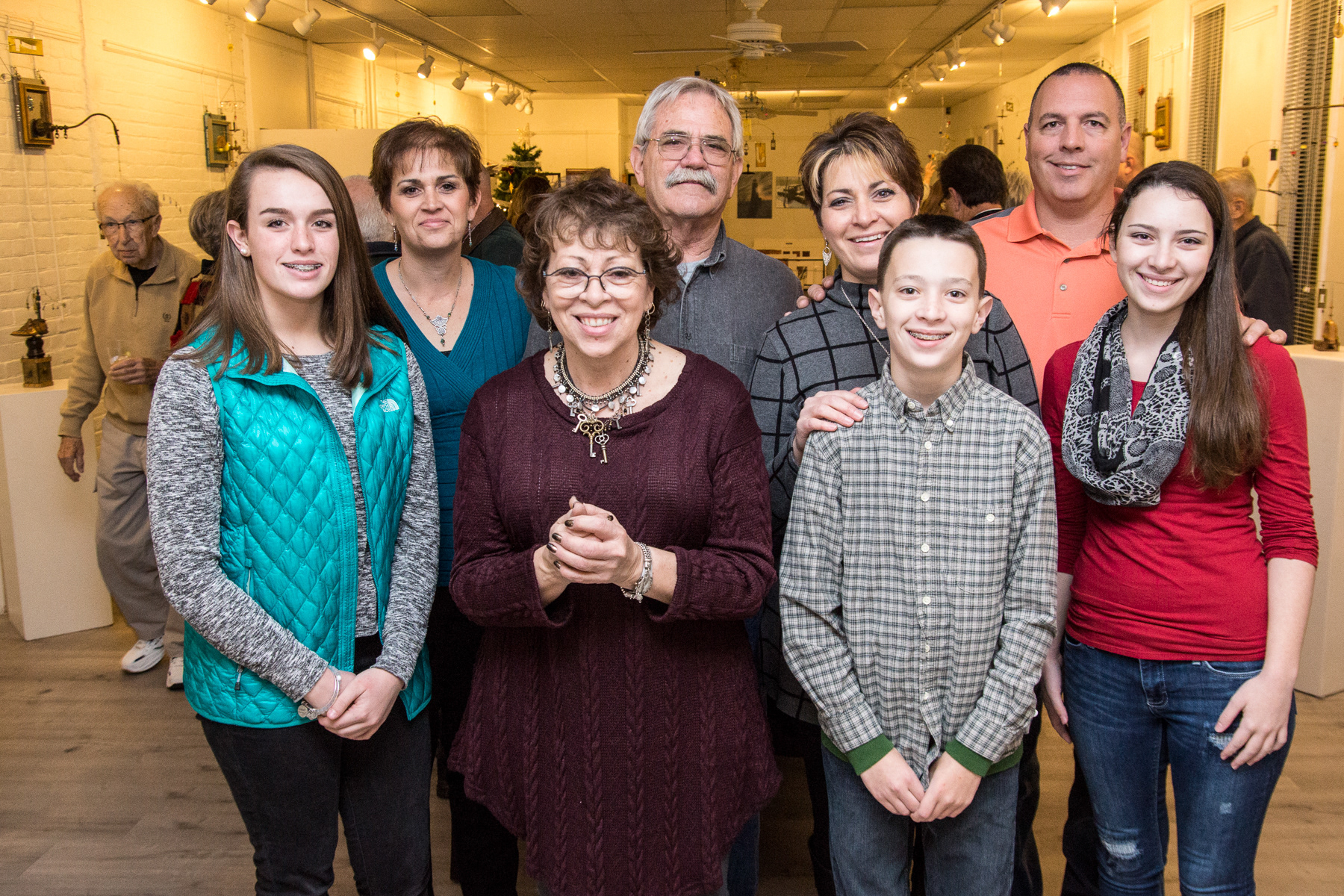 Sue Eyet's Solo Exhibition
"Fragments of Life" & Open Show  "Life in Fragments"
Opening Reception: Friday, December 2, 5:00 – 8:00 p.m., 2016
Artist: Sue Eyet will display her works based on the theme "Fragments of Life"through December at Cecil County Arts Council, Open Show, "Life in Fragments" coinciding in the front galleries with annual HolidayArt Mart.
Now is the perfect time to get one-of-a-kind gifts for everyone on your holiday list during the Annual Holiday Art Mart.
Musician: Dave Massimiano on guitar.
The seduction begins with objects, lovely old objects, they form the basis of my obsession as they threaten to take over my life.
Recycle, reuse, re-purpose. One piece leads to another as I harvest the good and toss the ugly.
Gathering, layering, riveting, wire wrapping… then digging & searching through boxes and bins, secret hiding places, and dusty old drawers for that one special thing… the finishing touch that will complete the vision in my minds' eye.
What's next, you might ponder without asking?
Stay in touch and I'll share my artistic journey with you.